The Joy of the Long Distance Walker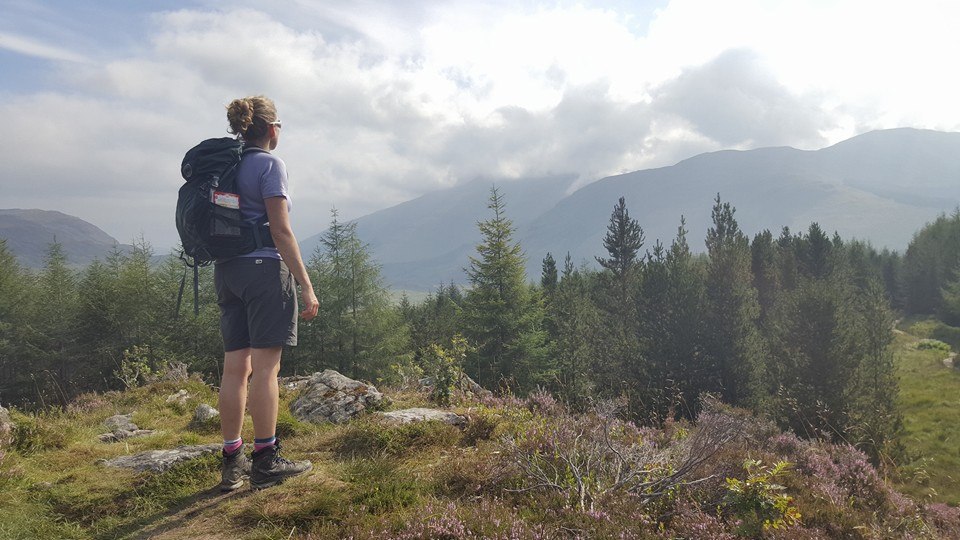 The joy of the long distance walker. It sounds far more positive than the title of the short story and film, 'The Loneliness of the Long Distance Runner' doesn't it? Something our colleague Steve would know about all too well having taken on some pretty long distances in recent years, including one challenge run of 100 miles. Can you image that? By way of example, our South Downs Way walking holiday from Winchester to Eastbourne is 100 miles. A route which incidentally Steve himself has walked. Tara, pictured above, last year walked the West Highland Way from Milngavie near Glasgow all the way up to Fort William in the shadow of Ben Nevis and that epic trek was just 95 miles. Therefore the thought of running 100 is absolutely incomprehensible to me. Anyway, thankfully at Mickledore, it's all about walking and it's also all about enjoying a holiday.
They say the easiest way to a man's heart is through his stomach and I don't take much convincing on that. For me one of the many pleasures of a walking holiday is breakfast, and especially when I'm in Scotland where black pudding or haggis can often be found on the menu. But it's not just the eating, it's waking from a good night's sleep full of enthusiasm for the day ahead. It's flicking through the guide book at the breakfast table, it's sharing conversation with other walkers; tales from the day before, thoughts about the day ahead.
Those first few hours walking in the morning are always a real pleasure for me. Picking up the track and getting into a stride. Knocking up the miles, breathing in the air, taking in the views and soaking up the absolute joy of long distance walking.
Then comes lunch; refreshments, a sit down and time to reflect on the morning's miles. Another check through the guide book and a look at the map before setting off on the remaining distance that day. Perhaps a little slower than first thing, but equally enjoyable. Thoughts turn to a long shower, an evening meal, relaxed conversation, perhaps wine and a comfortable bed. Head hitting the pillow and that wonderful feeling of well earned healthy tiredness … then before you know it, it's breakfast again!