Who Owns the Craigellachie Bridge?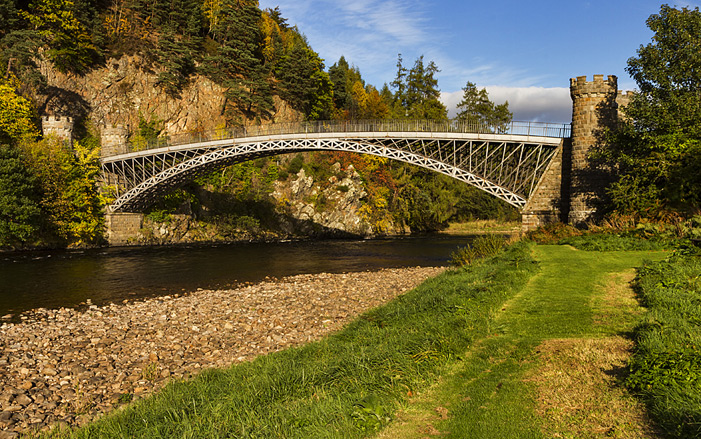 This is the question being asked by the group, Friends of Craigellachie Bridge. The 150ft cast iron bridge spans the River Spey and is a favourite attraction with those walking our Speyside Way holiday.
Maintenance of the bridge is carried out by Moray Council and therefore the assumption was they were the owners of the iconic bridge. However, the local authority has confirmed it does not actually own the bridge.
Friends of Craigellachie Bridge aim to solve the mystery and are hopeful that establishing ownership could help the bridge, built by Thomas Telford more than 200 years ago, become more of a tourist attraction. The bridge is thought to be the oldest surviving example of Telford's classic prefabricated lozenge-lattice arch design.
Richard Lochhead, MSP for Moray who is backing efforts to identify the owner, described the situation as "bizarre" and went on to say "We need to find out who owns it so the local community has more of a say over its future."
Hopefully if you are walking the Speyside Way with us next spring we'll have an answer for you by then.